WHO WE ARE ?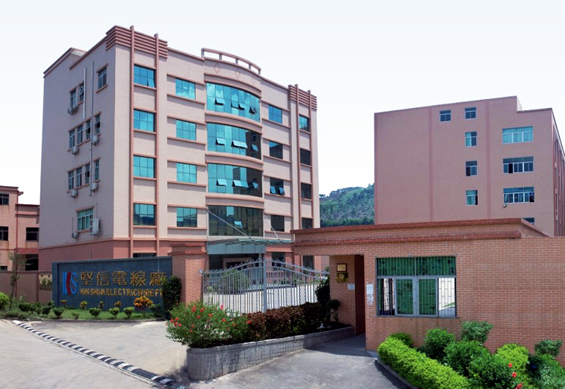 We are a well established name in the manufacturing of electrical wire, electrical cable, plastic tubing and packaging wire. Our company is dedicated to customer satisfaction and product safety. We have achieved our success through throughput on competitive cost, excellent quality, unparallelled service, innovation and technological know-how. We also help our customers to cut cost by collaborating on engineering specification revision, design change or any other possible means.
Our current customers are from a multitude of industries including toys, computer, electronics, home and electrical appliances from local and overseas .Our customers are our valuable partners and as such we would never let them down. We have our own quality inspection procedure but would incorporate customers' additional requirements ( which might be country-specific ) even with additional expenses on our part.
We are fully conversant with all the international test standards and safety regulations, and all our production facilities are specially geared towards such compliance. We have set up a very well equipped laboratory in our China factory for checking RoHs, Reach, Heavy metals, and Non-Phthalate".
Throughout the 25 years in the industry so far, we seek continued improvement and have completed the China factory renovation with 13,000 sq. meter production floor . We have also brought in modern equipment and machineries; and redefined accountability of factory management. Our engineering team is highly skilful and they are best in customs cables and assemblies.
Our head office, located in HK, is responsible for general management, finance and marketing. We provide training and coaching to all our technical and engineering staff in order for them to keep abreast of technological change.
We also provide one-stop-shopping with excellent logistic management in order to fulfill customer orders on time.
Please contact us for further details on our company, product range and quotations:
Mr. Kenny Au , Marketing Manager
If you are looking for a reliable and professional manufacturer, Kin Keung is your best option: high quality, Reasonable price and Prompt delivery.
So, due to our efforts, we will enable to compete more effectively and most importantly,to achieve upparalleled excellence in serving our clients.
WHERE TO FIND US ?
Address: Room 13, 14/F, Wing Hing Industrial Building, 83-93 Chai Wan Kok Street, Tsuen Wan, N.T. Hong Kong